Artist Bio
John Charles Angelopoulos is a surrealist whose paintings, murals, and drawings have appeared in gallery, commercial, and residential spaces throughout New England for over forty years. Born to Greek immigrants in the seacoast region of New Hampshire, John is a self-taught artist who combines figure studies with religious imagery and the stuff of myth and legend. He was raised in a family of artists,musicians,furniture makers,cobblers,and seamstress., His work is inspired as much by his own uncle and mentor Robert Andrews, whose renowned Byzantine mosaics grace churches around world.
Transporting sacred and classical figures into lusty, and sometimes macabre, dream scapes, John likes to push the boundaries of convention. In 2013, he exhibited a collection of paintings visualizing the work of acclaimed poet Charles Simic.
John experiments with a variety of mediums, with large bodies of work in oils, pencil, and charcoal. He paints on canvas, wood, interior spaces, and he is an accomplished muralist. In 1993 through 2003, he partnered with Mark Drew to paint murals in commercial, residential, and historical spaces throughout New England. In 1995 he and a small team of faux painters recreated a historical finish in the Warner House in Portsmouth N.H. using lead paint and glass dust.
His bold and innovative work is featured in several public and private collections and in multiple publications, including his collection inspired by Charles Simic featured in The Cafe Review.
Exhibitions
Harbor Square Gallery Rockland Me. Group Exhibition
Bowersock Gallery Provincetown Ma. Two man Exhibition with Micheal Palmer
100 Market Portsmouth N.H. Jroup Exhibitions
Robert Lincoln Levy Gallery Portsmouth N.H. Two man Exhibition with Mark Drew
St.Francis Monastery Rye N.H. Solo Exhibition
Boston International Fine Art Show
Powered by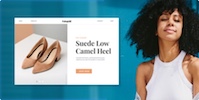 Create your own unique website with customizable templates.